Posted by Peterboro Basket Company on Jul 30th 2020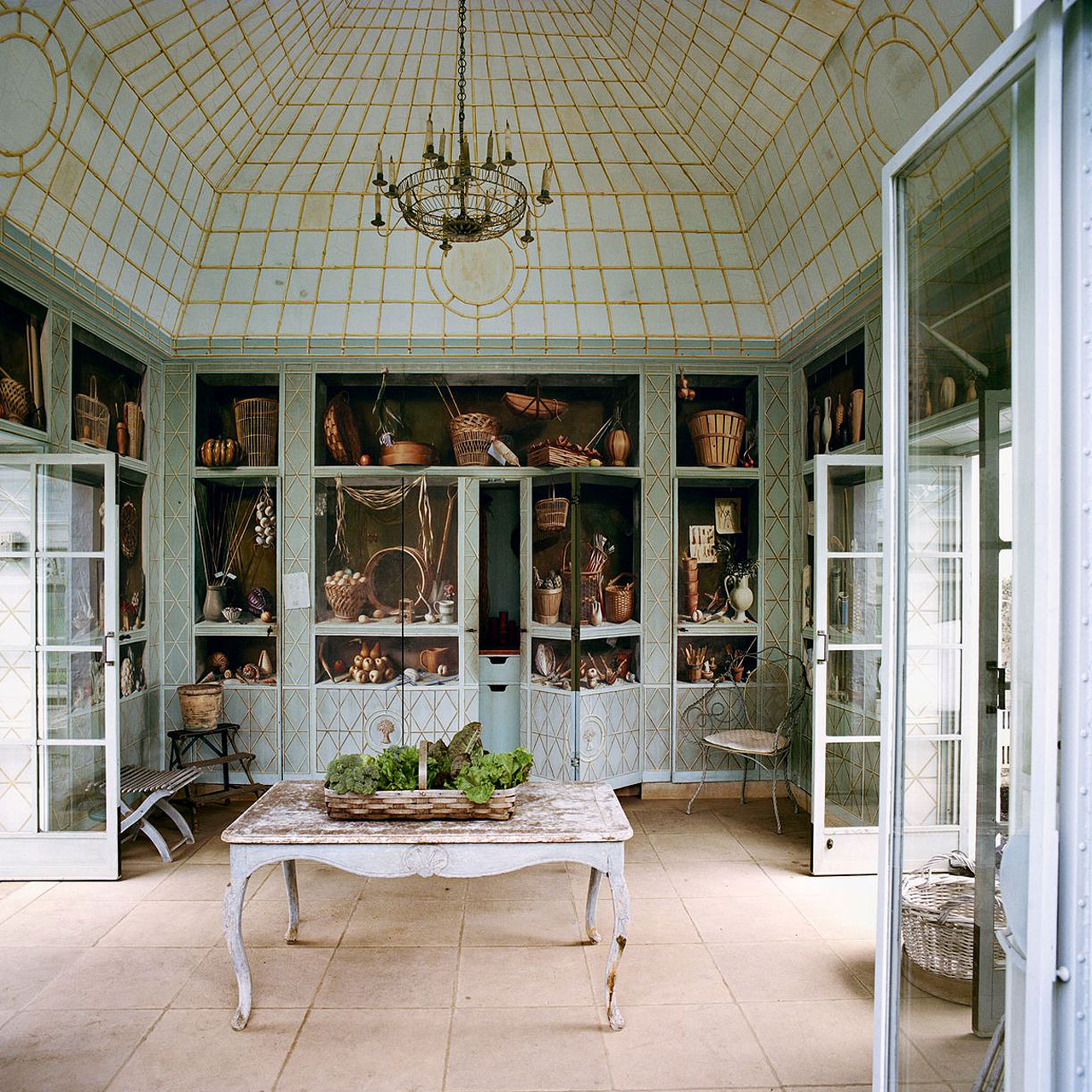 In the June 20th, 2020 edition of the Wall Street Journal's weekend edition, a feature article by Kathryn O'Shea-Evans "explore[d] designer Katie Ridder's deep-rooted love of Bunny Mellon's grand potting room—and share[d] tips to help you create your own."
Bunny Mellon, heiress to the Listerine fortune, was generally known in elite circles as the epitome of elegance and good taste. An avid gardener, Mellon designed and planted many famous gardens, not the least of which is the White House Rose Garden. Within her 4,000-acre Upperville, Va. estate, Mellon created a "showpiece of a potting hut."
On the table front and center of this exceptionally well-fashioned garden "shed" sits a Peterboro Gardening Caddy. The Wall Street Journal article reads:
PICK AN ON-TASK BASKET
Projecting proficiency, the wooden gathering basket Mellon roosted atop her table was made by Peterboro Basket Company, in business in New Hampshire since 1854. "I have these big ugly buckets that I put everything in," said Ms. Ridder. With this water-resistant Peterboro caddy of American hardwood ash, "I imagine you can just hang it over your arm and clip with the other hand."
The Peterboro Gardening Caddy is a classic basket, handwoven in the Peterboro Basket Company's factory in Peterborough, NH, just as baskets have been made since 1854 (about 60 years before Listerine was introduced.)
Read the full article here.