Posted by Peterboro Basket Company on Jan 11th 2019
In the January/February 2019 issue of Martha Stewart Living, the article entitled "Quick Studies" offered solutions for "the well-kept home". Chosen products offered solutions to "Transform a dedicated home office or kitchen perch into a place where it's a pleasure to tackle to-dos. …" The editors at Martha Stewart Living decided the Peterboro File Basket fit in the "Natural Order". While it's mentioned on the Peterboro Basket website that you can "Keep your most important files close by or use this as a way to organize your magazines and other reading materials," Martha Stewart Living points out that the "…hanging-file box is well crafted and attractive enough to leave out…" as, we believe, ALL Peterboro Baskets are.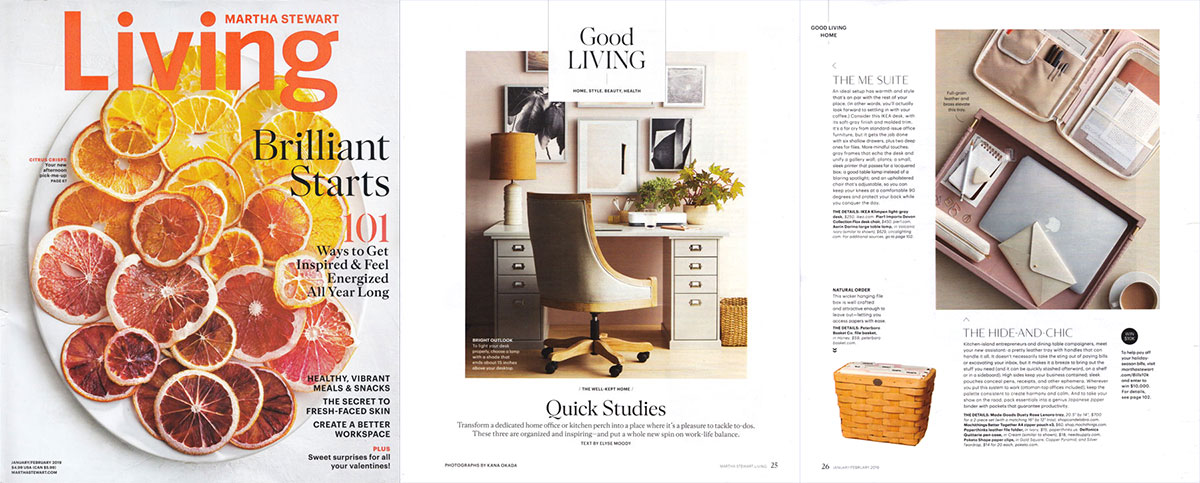 Thank you Martha Stewart for featuring made-in-America products.