Parade magazine's December 4th, 2016 issue featured the article Made in America: Unique Gifts from Every State.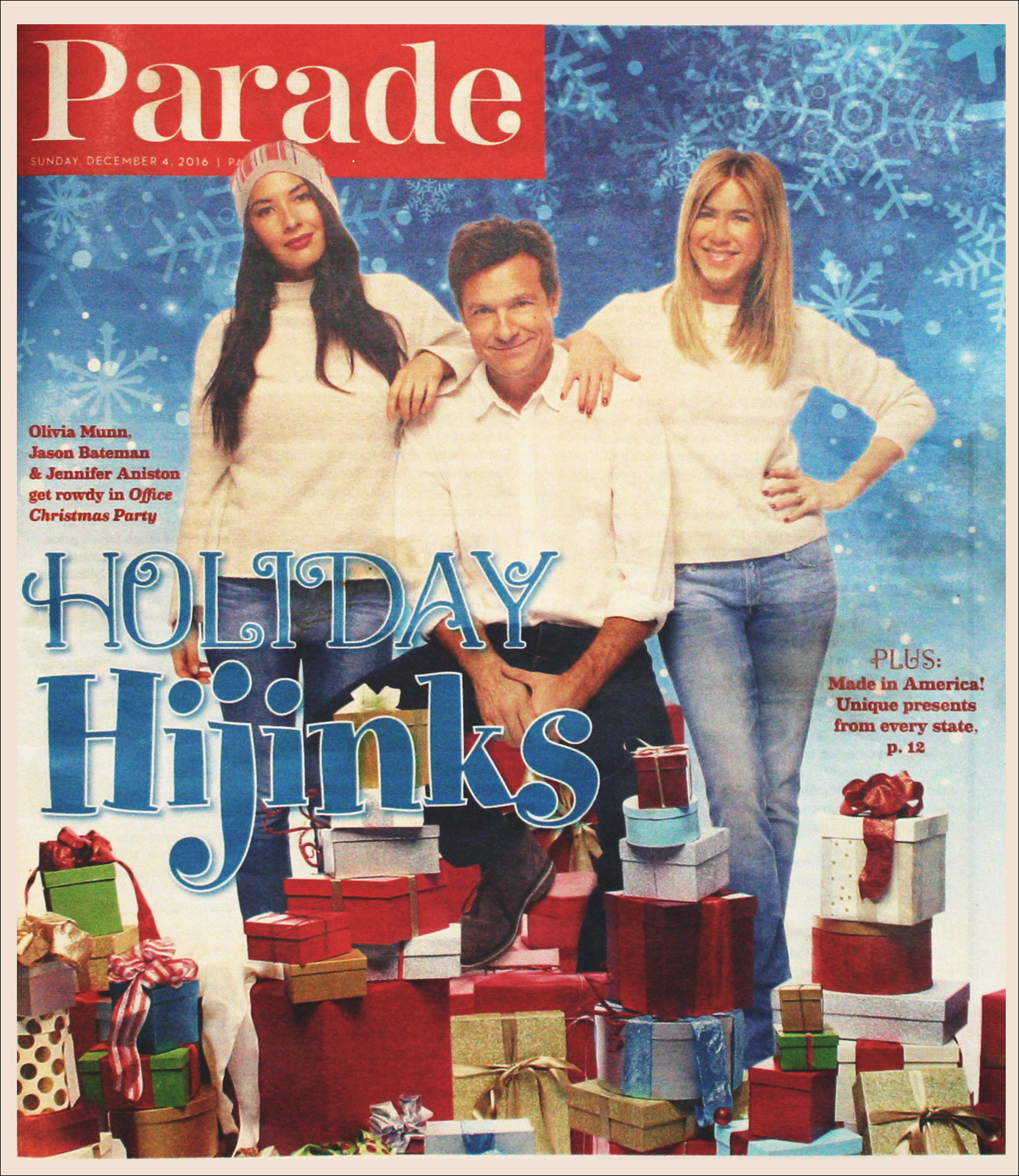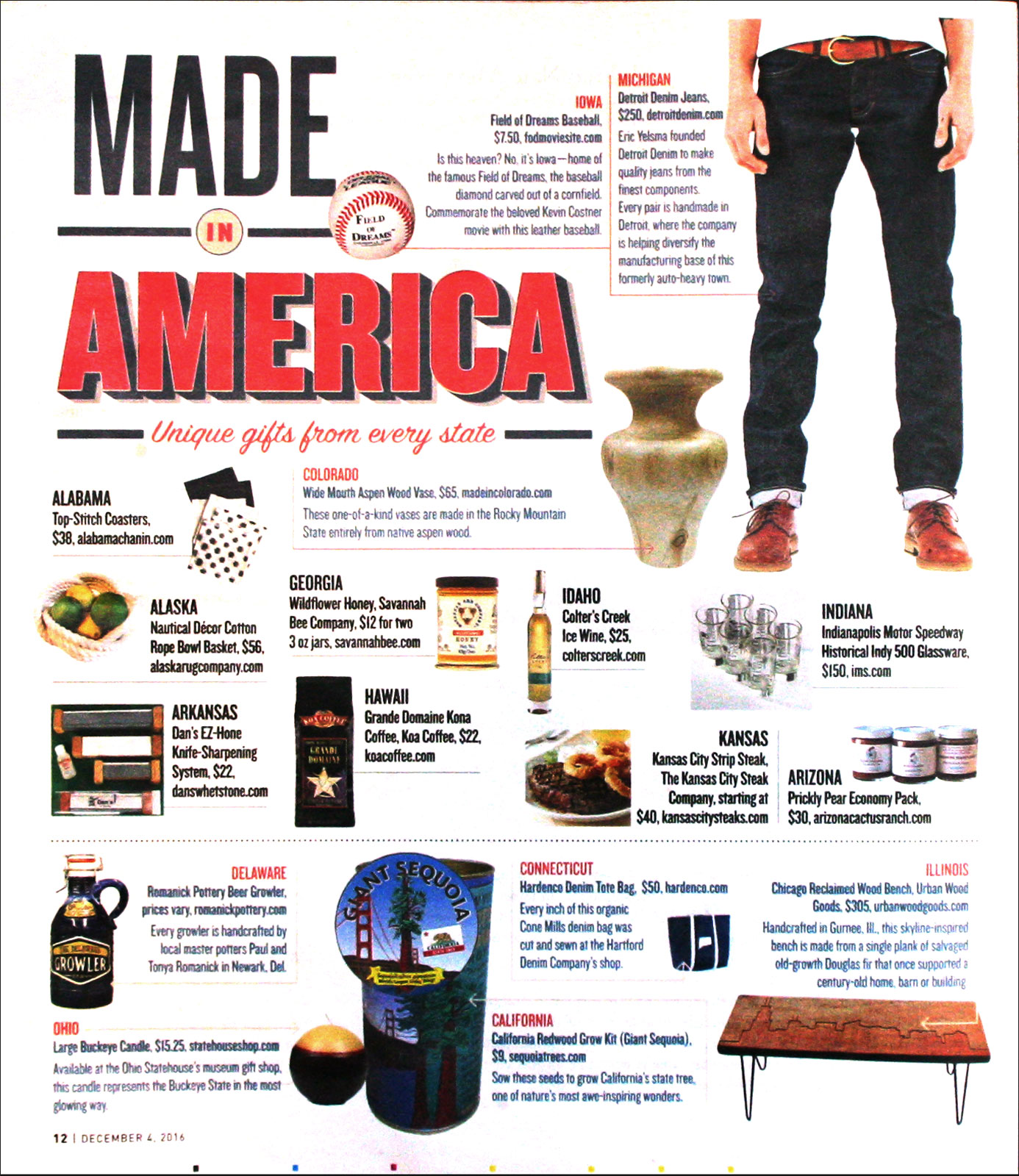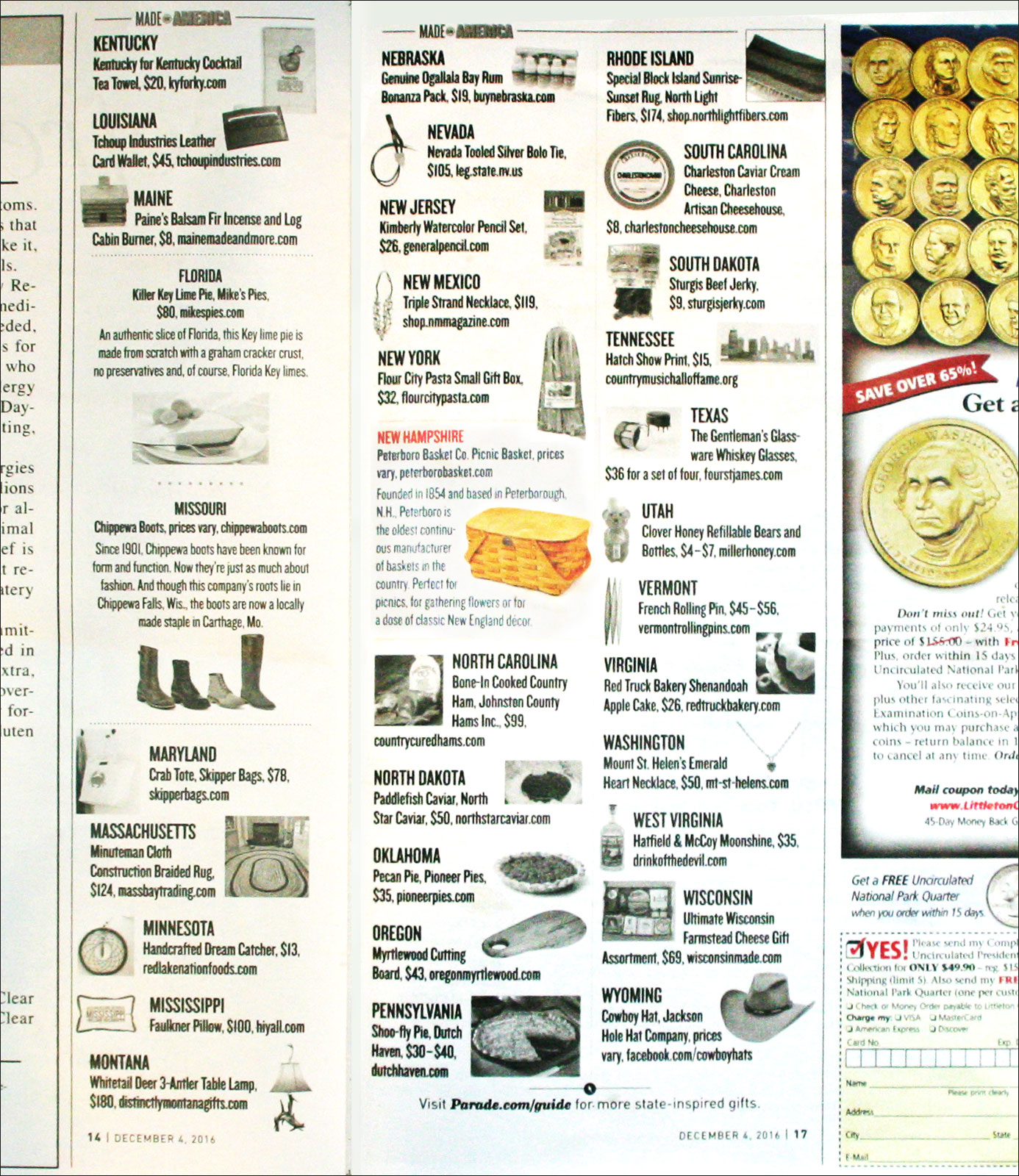 We are proud to announce that Parade chose the Peterboro Basket Company to represent New Hampshire. The article reads:
Founded in 1854 and based in Peterborough, New Hampshire, Peterboro is the oldest continuous manufacturer of baskets in the country. Perfect for picnics, to gather flowers or for a dose of classic New England décor.
The basket accompanying the write-up is a Peterboro Lunch Basket, a good pick.
8th Dec 2016 | Posted by Peterboro Basket Company
Recent Posts
WASHINGTON D.C. — The White House Historical Association has made available for purchase in 2018, …

25th Apr 2018 | Posted by Peterboro Basket Company

We are excited to see our Peterboro Traditional Picnic Basket featured in the May 2017 pages o …

18th Apr 2017 | Posted by Peterboro Basket Company

Parade magazine's December 4th, 2016 issue featured the article Made in America: Unique Gifts fro …

8th Dec 2016 | Posted by Peterboro Basket Company