Meet Papillionaire Bicycles, Our Exclusive Distributor in Australia

Peterboro may be a company steeped in New England tradition, but that doesn't mean our baskets can't be enjoyed oceans away. Take a visit Down Under and you might just spot one of our handcrafted Peterboro bicycle baskets riding down the street, thanks to our partnership with Papillionaire Bicycles. Exclusive distributors of Peterboro baskets in Australia, Papillionaire Bicycles manufactures vintage bicycles that, much like our baskets, are as timeless in their style as they are durable in their construction.
Despite our different accents and our significant age difference – we've been weaving baskets since the 1850s and Papillionaire's been serving up vintage bicycles since 2009 – our businesses have a great deal in common. Both companies are committed to handcrafted quality that lasts a lifetime. Like Peterboro Baskets, Papillionaire serves up their products with a hearty dose of pride, dedicated to delivering quality they can stand behind to each and every customer that walks in their store (or shops their lovely website).
Papillionaire Bicycles allows customers to design their own custom bikes, choosing from three different styles, three different speeds, and a variety of sizes. Customers can choose between a beautiful array of colors, and select the saddle, grips, and accessories that suit their style and needs. In addition to Peterboro baskets, you can stock up on locks and lights, decorative bells and colorful bottles – anything you'd need for a safe and enjoyable ride about town.
Headquartered in Melbourne, Papillionaire also maintains stores in Sydney and New York, with authorized retailers across Australia and North America. Walk into a Papillionaire shop and you'll find not only their classic, Dutch-style vintage bicycles, but also a bevy of gear and accessories made by companies with a likeminded commitment to quality and style. Papillionaire stocks a wide array of Peterboro's bicycle baskets, both rear and front styles, lidded and open. They offer our baskets in cherrywood, honeywood, pink, white, and grey. In our book, Papillionaire's already beautiful bikes look all the more classic with one of our baskets adorning them. And besides, how else are you going to get that picnic lunch to the park?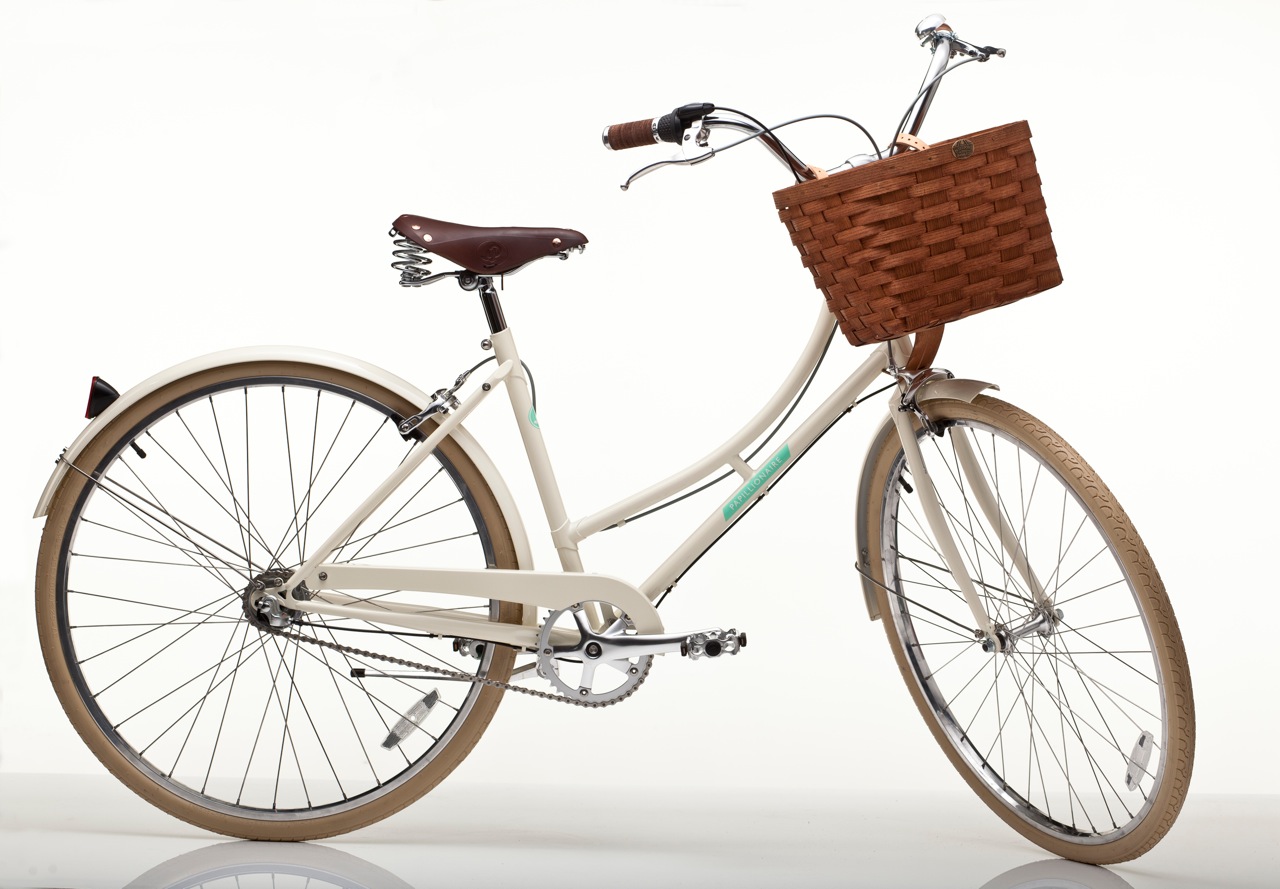 26th May 2014 | Posted by Peterboro Basket Company
Recent Posts
WASHINGTON D.C. — The White House Historical Association has made available for purchase in 2018, …

25th Apr 2018 | Posted by Peterboro Basket Company

We are excited to see our Peterboro Traditional Picnic Basket featured in the May 2017 pages o …

18th Apr 2017 | Posted by Peterboro Basket Company

Parade magazine's December 4th, 2016 issue featured the article Made in America: Unique Gifts fro …

8th Dec 2016 | Posted by Peterboro Basket Company